This is my favorite holiday of the year. Whatever it may have once been, and then after usurped and twisted into something else or whatever, what it is today is the one holiday where you selfishly go wild and try to grab as much attention as you can! You don't give away anything besides some small pieces of candy if you are fortunate enough to live in a neighborhood that allows kids to talk to strangers.
My FSM costume is done and ready though on Friday and today at work I wore my backup costume (seen in the picture). Now it seems that this year I have chosen not one, but TWO costumes that are SOOOO geeky, not even many geeks understand them. I will take this opportunity to educate you in these matters so then I can just blame you for not reading about it rather than blame myself for choosing something too obscure, thus completing the theme of this holiday by selfishly placing blame where it belongs!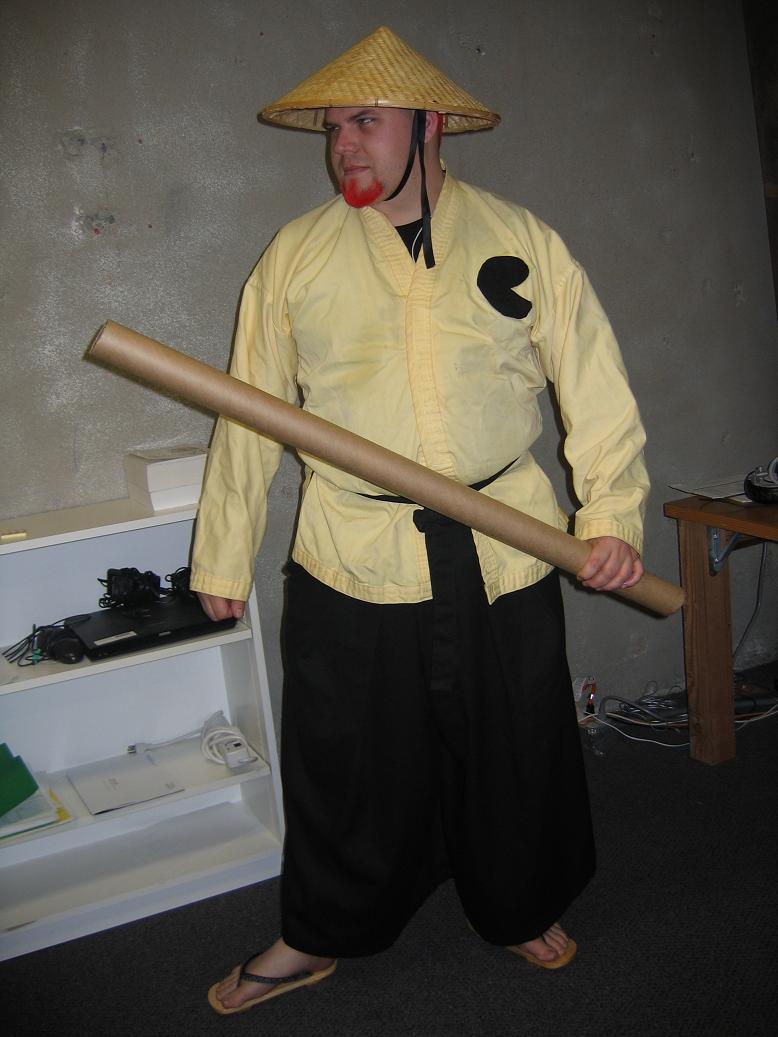 The costume you see here is the Cardboard Tube Samurai. It was a character on the gaming web comic Penny Arcade and you can view pictures here. The origin of the Cardboard Tube Samurai is this particular strip which later morphed into an entire story arch The moral of the story? Never EVER throw away a perfectly good cardboard tube before it has been properly used as a sword.
Tonight's costume is the Flying Spaghetti Monster. Flying Spaghetti Monster is my god. learn all about him here. So, now that you have read all that and feel secure in your belief that you will go to a heaven with a stripper factory and a beer volcano, help me reduce global warming by dressing as a pirate and meeting me downtown at 11:30pm in the Blue Lagoon. There you will pray to me, the living avatar of the FSM and help me win the costume contest. Ramen my pirates, Ramen.
-Aaron