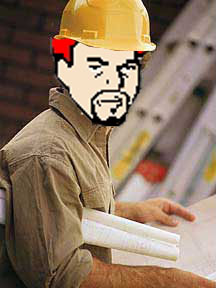 It is official, I have a job! This is always a very worrying moment in life, transitioning from one place of employment to another, but unfortunately it happens all too often in the software industry. Even more troubling for me in the fact that I do not have a degree and that often disqualifies me from most of the initial job screenings I am considered for. This time around I was very aggressive, and with a much bolstered set of skills to offer and it showed. Many interviews and calls. My phone bill was $180 this month. In the end though, it all came down to friends. Thank you so much Adam and Jordan for giving me that foot in the door and the kind words of support. Thank you Jeff for the great advice early on in my job search. Friends, as some people will never learn or understand, are the greatest thing in the world to have, and I am thankful to have great friends.
We had a couple victory dinners, living like Romans before the fall. I have experienced my first two days at work and am settling in nicely. I bought the man who sold me my suit a bottle of mead. I am going to join Adam's karate school. I sleep in every day when compared to the long days of commute to Mountain View. I am ready now for this new adventure of learning and labor.
In other news, I have been playing a few of games. Not a lot mind you, I have things to do. I suggest this game if you liked Galactic Civ or Masters of Orion but hated the turn-based aspect. Also, if you have not watched this, you really need to.
-Aaron