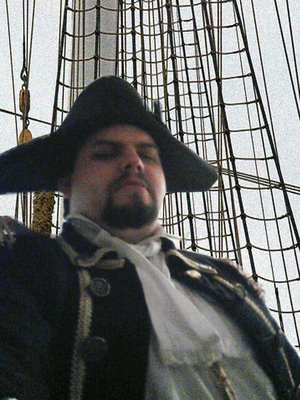 Tomorrow Pirate Fest begins. I am extremely excited! We have some surprises in store for everyone coming. Remember to bring something for the Pirate Feast Saturday evening!
In other news, I had Rock n Roll hauled out of the water and re-painted. It was quite an ordeal and I have to give a big thank you to Vince, Randall and Maddie for putting me up in their house the whole time. Thanks also to Mark Dowdy and Randall for helping me get the boat back and forth under the bridge.
I am taking Jui-jitsu classes right now. It's a great workout! Thanks to Adam for forcing me to go, I needed it.
-Aaron