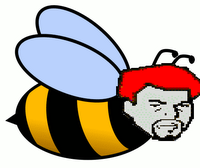 This weekend is Anna Belom and James Volpe's wedding. That kind of snuck up on me so I went through my schedule:
August 16th: Matt's House Warming Party
August 17th: A & J's wedding
August 23rd: Wine tasting with Justin and Jenn
August 24th: Drive to Casa De Fruita for build day
August 29th-31st: PAX
September 6th, 7th, 13th, 14th, 20th, 21st, 27th, 28th: Ren Faire (Archery booth)
October 1st: Birthday. No idea if I'll even do anything
October 4th-11th: Maui
October 12th: Ren Faire last day
I am very busy. Also, I have nobody to go on all of these wonderful adventures with. Bit of a lonely slump setting in again.
-Aaron