So this weekend I drove to a place near Yosemite to pick up a whole bunch of wood. Pine to be exact, rough cut right from a log about 3 hours before I got there. Neat! Then drove to Pollock Pines at my Dad's place to start shaping it not a bed. The plan is to sort of have these big beams for legs, but the legs are angled and the mattress sits about 5 feet off the ground. You'll see what I mean in a second. Here is a picture of all (actually most of) the wood outside the shop. In the picture my Dad is in the background planing some of the wood. There was a lot of planing involved.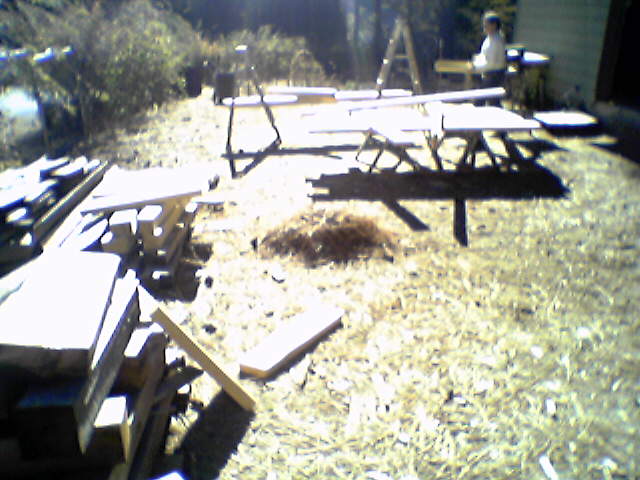 Now after the planing was done, some careful measurements and angle calculations had to be made and the lengths were cut. Then the hard part. Without much help from the power tools I had to carve out the mortis and tenon joints with a chisel and mallet. My wrist took a beating from that one and I'm still feeling it. Into the next morning and I have this as a result: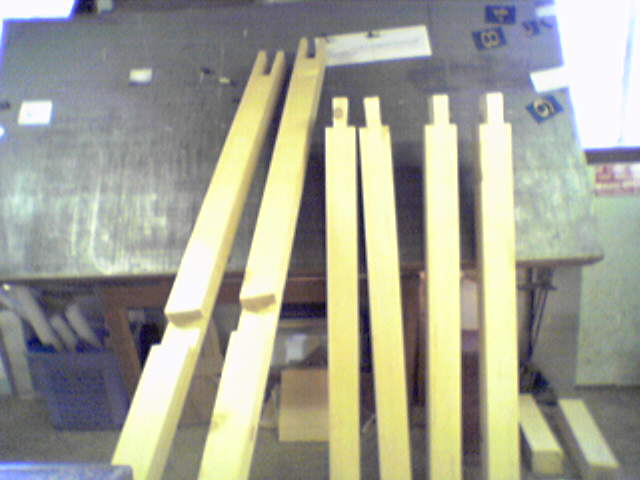 Now just a few holes to drill, a few bolts and nuts bought at the hardware store and the frame is assembled!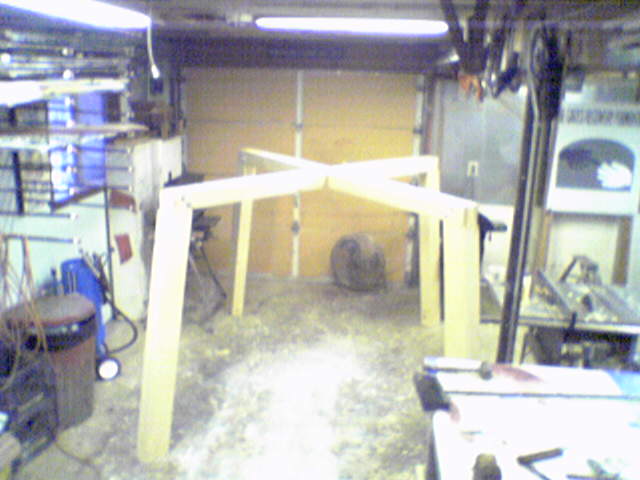 Next weekend is Thanksgiving, and a buttload more work to do on the bed. To add to the frame shown to the above will be sideboards, headboard, footboard, upper skirts and four posts. All together the bed will be a little taller than 7 feet. Details will follow after this coming weekend when hopefully I will have the finished product.
-Aaron