Well, this be our second try at the ol Pirate Fest. We have reservations at Mt Madonna, Manzanita group site on June 16th-18th. This trip promises to have zero mosquitoes, no annoying park rangers so we can be as LOUD as we want (we have tested it) and it is much, much closer.
Bring camping gear, your own food and anything you want to drink. Also bring us some money as the site isn't free and I would like to recoup some of the losses. $10 per person should be enough. Everyone will be dressed up as pirates or wenches or ninjas so keep that in mind if you plan on showing up in jeans and a t-shirt. Ye'll be keel-hauled if ye do. There will be a potluck on Saturday so plan on havin something to share at the feast.
Mail us if you need ideas for a costume weather you want cheap, elaborate or downright scandalous. Last trip we have somewhere between 30 and 40 people, this year we should have many more. We will have more information as the event gets closer.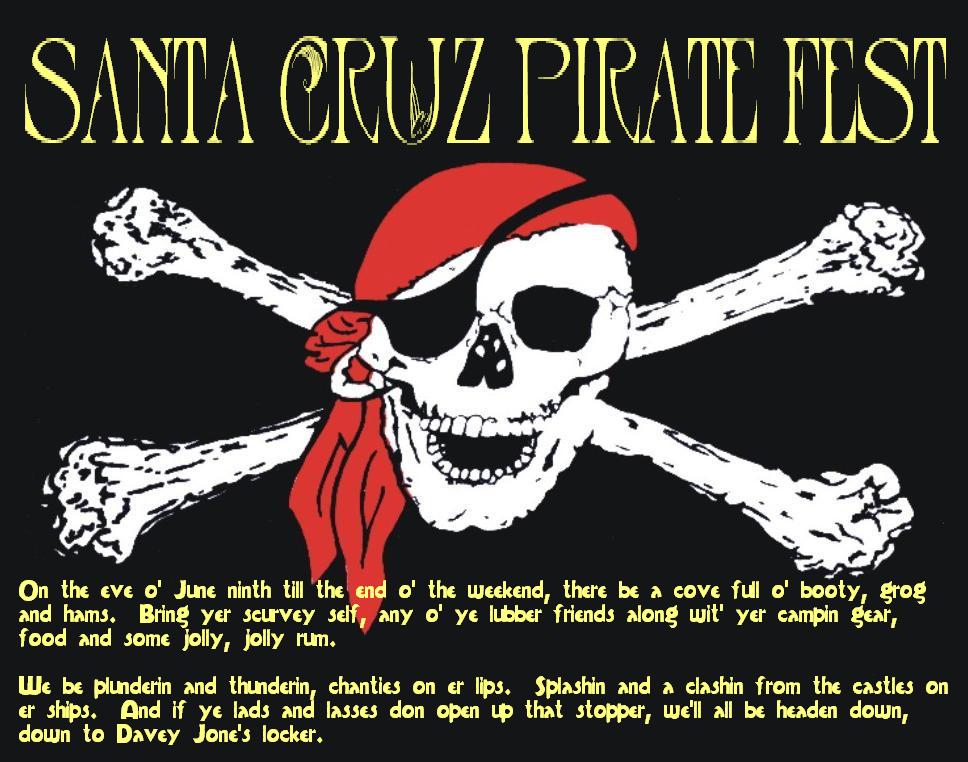 -Captain Groggy Swagger