So off to Sparge! we went. Picked up Brian and after a little confusion with who was picking up what kegs where we ended up sipping beer sitting on chairs in the middle of the river. That was the short story, but I could tell you the long story. No, no I won't. So sitting in the river, mourning the fact that we had no shenanigan to offer our fellow Spargers I had an epiphany. Wouldn't it be great to float down the river in blow-up dolls? Why yes it would. We asked Steve if there were any adult stores in the Auburn/Roseville/Riverside area and he was able to respond immediately with a solid negative (we didn't ask exactly why he was such a bastion of instant information in this matter). A quick trip back to Sacremento gleaned us Naughtia the naughty nurse and Pamala the passionate policewoman. Saturday afternoon it was feeling a little hot so we decided to cool off with our new dates.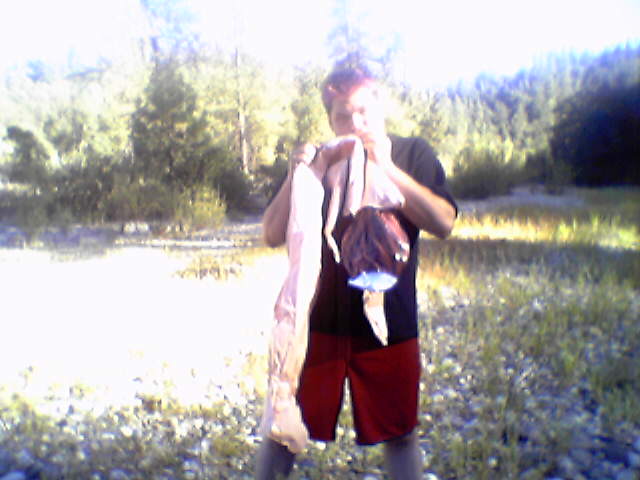 Hey girls, feel like going for a swim?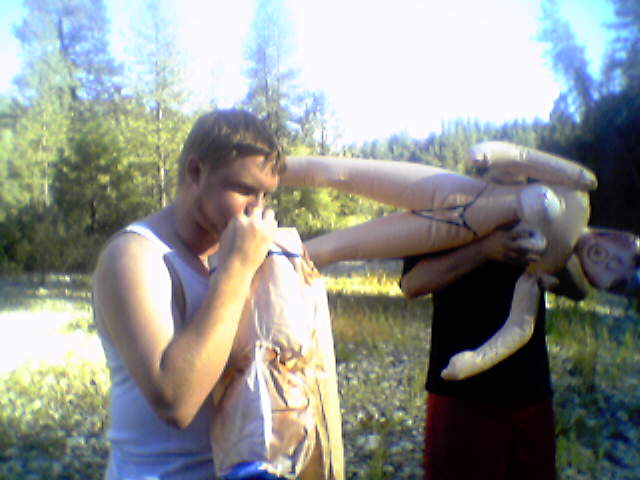 Why yes we do!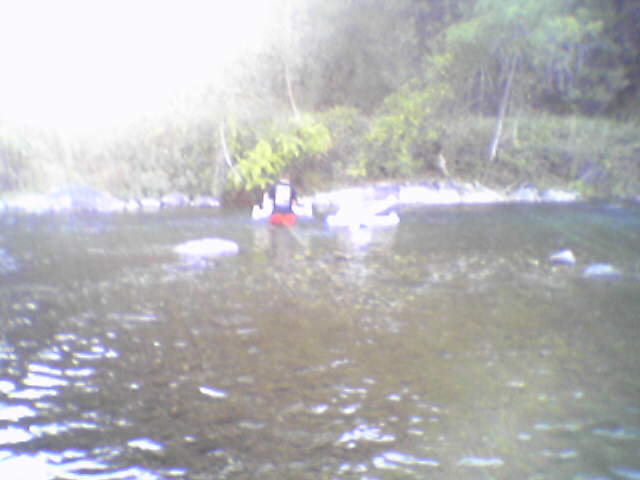 And off we went into the rushing rapids of Bear River. A little note here that there is virtually endless comic material while holding an inflatable woman with three orifices.
Highlights of Sparge!:
- Pork butt, and the sauce, ooohhh the sauce.

- Playing Magic the Gathering again for the first time in about 5 years.

- You can't play Risk and not call it in the morning; it's a commitment.

- Steve seemingly stole away with my date and had his way with her.
In other news, I'm beat and need a nap. Also be sure to check out Mike D's site and see a great collage of the birthday dinner that him, Meg, Eugene, Amelia, Eddie, Adam and Pardis all threw for me.
Music pick: Blue Man Group "The Complex" – Okay, the first album had some catchy stuff and even some club playable songs, but who would have thought the BMG would be making music like this? It is impressive!
Movie pick: The Two Towers – I can't… stop… watching it! Isn't Liv a hottie?
Game pick: Dark Age of Camelot Fired this bad boy up again and liking it, at least until World of Warcraft comes out.
-Aaron